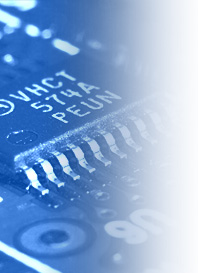 It would be the beginning of 2002 before the name "Albatron" would first be heard along corporate corridors. However, one must go back to 1984 to trace the true birth of the company. Starting out as Chun Yun Electronics, the company was primarily a display manufacturer, producing wide-screen multimedia monitors, rear projection systems, TVs, and plasma displays. Having specialized skill-sets and experiences, the company obtained good industry reputation.
   In recent years, the high-tech industries grew ten-folds. Semiconductor-technology advanced furiously : miniaturization advanced from 100nm to 20nm; wafers expanded from 6 inches to 18 inches; floppy drives are obsolete, replaced by HDD; keyboard and mouse gradually transformed into touch-panel operations. The list of technology turnovers is long in such short timeframes. In-tandem with, and part of, advancing technologies our product lines are updated to include DRAM/FLASH, optical touch modules and other components.
  Times are always changing, and the way to perpetually succeed under such quick technology turnovers and business environment is to provide the best service and quality to customers. This factor will never change. Customer Is King. This is our motto. Your satisfaction and certainty are our impetus. We guarantee that no matter what challenges are presented, we will try to make it perfect.